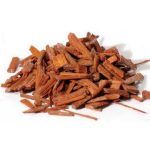 1. Karingali
Scientific Name : Acacia catechu
Common Name: Karingali
Medicinal Properties:
The tree's seeds are a good source of protein.
The extract of the plant called catechu is used to treat sore throats and diarrhea.
In Ayurveda, plant pacifies vitiated pitta, kapha, skin diseases, cough, pruritus, and obesity.
Useful in tooth ache, increases the strength of teeth.
Useful Parts : Bark, Heartwood,
2.Vayambu
Scientific Name: Acorus calamus
Common Name: Vayambu
Medicinal Properties:
It is widely employed in modern herbal medicine as an aromatic stimulant and mild tonic. The root has been used as a rejuvenator for the brain and nervous system and as a remedy for digestive disorders.
It is used internally in the treatment of digestive complaints, bronchitis, sinusitis etc.
In Ayurveda, plant pacifies vitiated vata, kapha, insomnia, insanity,cough, inflammation, arthritis, kidney diseases, hemorrhoids, skin diseases and general debility.
Useful Parts: Underground rhizomes.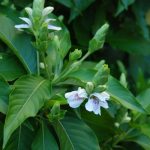 3. Adalodakam
Scientific Name: Adathoda beddomei
Common Name: Adalodakam 
Medicinal Properties:
The extraction of leaf is a good medicine for Asthma and cough.
It is a good medicine to stop internal and external bleedings like bleeding gums, piles and peptic ulcers.
According to Ayurveda, it is a good ingredient in decoctions for all types of fever due to kapha and pitta doshas.
It is expectorant, antispasmodic and good blood purifier.
It speeds up the child birth.
Useful Part: Whole plant.
4.Koovalam
Scientific Name: Aegle marmelos
Common Name: Koovalam
Medicinal Properties:
The tree is one of the most useful medicinal plants of India.
All parts of this tree-stem, bark, root, leaves and fruit at all stages of maturity have medicinal virtues and have been used as medicine for a long time.
The fruit is aromatic, cooling and laxative.
It arrests secretion or bleeding.
The unripe or half-ripe fruit is good for digestion. It is useful in preventing or curing scurvy.
It also strengthens the stomach and promotes its action.
In Ayurveda, plant pacifies vitiated kapha, vata, body pain, poison, diarrhea, dysentery, vomiting, and intermittent fever.
Pulp of unripe fruit is constipating whereas that of ripened fruit is laxative.
Leaves cure diabetes, cough, inflammation and asthma.
Useful Parts: Leaves, Root, Fruits
5. Kolinji
Scientific Name: Alpinia galangal
Common Name: Kolinji
Medicinal Properties:
It is used against rheumatism, bronchial catarrh, bad breath and ulcers whooping colds in children, throat infections, to control incontinence and fever.
It is a stimulating aromatic and has been successfully employed to aid the digestive process, preventing fermentation and removing flatus.
It is useful in case of dyspepsia, preventing vomiting or sickness of the stomach and facilitating digestion.
It may be used in all cases in which a stimulating aromatic is indicated.
It also possesses tonic and antibacterial qualities and is used for these properties in veterinary and homeopathic medicine.
Useful Parts: Roots
7.Chemmaram
Scientific Name: Aphanamixis polystachya
Common Name: Chemmaram
Medicinal Properties:
The plant specially the bark is used as astringent and applied on swelling after a fall.
It is also used in spleen, liver diseases, tumour and abdominal complaints.
Seed-oil is used in rheumatism.
In recent times anti carcinogenic ingredients are found from this plant.
Useful Part: